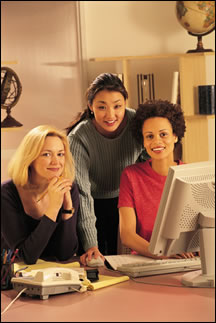 Quality Maintenance, established in 1990, is a leader in the industry dedicated to cost-effective full service quality cleaning performed at your facility.
Customer satisfaction and consistent quality service has been provided in LA and Ventura Counties for the past 20 years, and is the foundation of our corporation. Supervisors are directly involved with each cleaning program, and job inspections are performed to ensure quality control. The ownership personally guarantees you will receive the highest level of professional cleaning services.
You can reach our professionally trained customer service staff 24-hours a day, and be assured to receive a prompt response to fulfill our commitment to quality.
We are now bringing the future to you with the convenience of online quotations, your account review and supply ordering.
So please contact us if there is anything we can do to earn your business.
Ph. (805) 658-8140 Ventura
(805) 524-4513 Fillmore